OMINISH is all about:
One of a kind
Masterpieces with
Incredible
Natural Stones
Inspired by
Sustainable
Handicrafts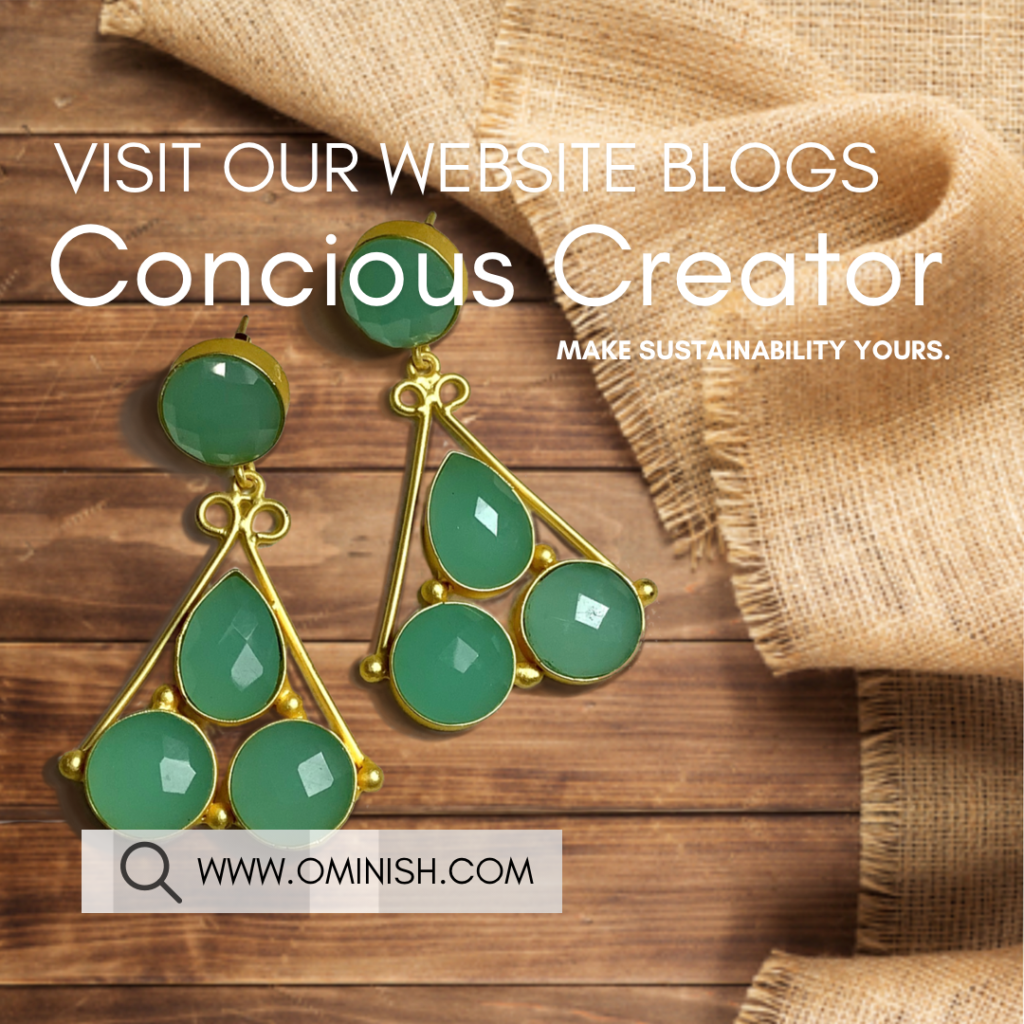 AN AUTHENTIC COMBINATION OF CRAFTSMANSHIP & NATURAL GEMSTONES, ALL OUR PRODUCTS ARE HAND-MADE IN INDIA BY ARTISANS IN BRASS WITH 14-22 KT GOLD PLATING.
We are a Homegrown Indian brand that supports small artisans and follows sustainability oriented 'minimal plastic' ideology.
About the Founders
Ominish is the wheel of Passion, by the Daughter and Mother duo. They aim to bring out the inner beauty of things into something more tangible! Gemstones is their favorite subject.
Parul Goel Bansal is an established Jewellery & Accessory Designer, from NIFT with a professional Degree. She was always known for her creativity, since her early childhood. She's also a GIA alumni for multiple diamond & jewellery related courses.
Many Red Carpet celebrities like Jennifer Lopez, Rihanna, Angelina Jolie and the likes have adorned her designs during her professional journey; before she rolled out her own brand.
Smt. Manju, is a retired Teacher, a super-shopaholic; she's a known troubleshooter. Always popular for her collection of Sarees from all over India and her extensive Indian cooking; she's an adept hand embroiderer. Knitting & Painting are a few of her additional passions. She loves it all. Creativity, runs in her blood!
Timeline
Ominish Jewels & Accessories was launched in July 2018, with retail exhibitions across India to roll out the Brand in several cities.
The Brand has finally arrived, taking its name from the daughters. Omyaa Meaning 'Beautiful' & Nishqa meaning 'Pure or Gold' – OMINISH!
Therefore, successfully confirming our brand story as designers who deal in all things truly Beautiful & Pure. We believe in ethical manufacturing standards, and wish to leave only Green Footprints on our beloved Earth!
Why us?
It's WOMEN to WOMEN!
From the Women, For the Women & To the Women,
We work with Village women for certain projects, with a goal of Women Empowerment!
Who can understand Women Better than women anyway!?